Office Building Insurance
Building a better business starts with the right coverage.
Office building insurance secured with McArdle Insurance Agency.
Businesses of all types rely on office buildings for their day-to-day operations. As the owner of an office building, you have a responsibility for your building, as well as the businesses that rent out office space on your property. Because of this, you need a specialized office building insurance policy built to cover your property and the risks of being a landlord.
What does office building insurance cover?
The main features of an office building insurance policy include commercial property and general liability insurance. This means that not only is your building protected from damages, but also from lawsuits related to injuries or damages that occur on your property. Additional coverages can be included. For instance, crime insurance can safeguard your building and cover costs associated with crimes like theft and arson. Here are some of the things that can be covered by your office building insurance policy:
Fire
Severe Weather
Theft
Personal Injury
Property Damage
Click it. Read it. Cover it.
Click on the hotspots.

Discover your risks.

Get the right coverage.
Errors and Omissions Insurance (E&O)
Risk Factor
Property management firms have many exposures that can lead to a lawsuit. Dealing with boards of directors, owners, residents, employees, vendors, and regulatory authorities can and often does lead to lawsuits.
Solution
Errors and omissions liability insurance protects property management firms if a client alleges that you were professionally negligent or failed to perform professional duties.
Commercial Property Insurance
Risk Factor
Property management firms may face serious financial consequences from property loss by fire, wind or other causes.
Solution
A business owners policy (BOP) or package policy providing commercial property insurance will provide coverage for damage to a building you own, along with coverage for personal property and income lost due to a covered cause of loss.
General Liability
Risk Factor
Property management firms can be sued for injuries or property damage at their office and sometimes at the properties they manage.
Solution
General liability insurance is an absolute necessity for any property management firm. It provides coverage for legal fees and judgments when the firm is named in a covered lawsuit for bodily injury, property damage, associated medical costs, and more.
Crime and Fidelity Coverage
Risk Factor
As a property management firm, you have access to your clients' money. Illegal activity such as forgery or theft can occur.
Solution
Crime and fidelity coverage is designed to provide coverage for theft of not only money and personal property owned by the firm, but money that the firm has in their custody for their clients.
Cyber Liability Insurance
Risk Factor
Property management firms have exposures including the need for protection of privacy, data and financial information for their clients. Breach of data can result in costly fees and lawsuits for the association if held liable.
Solution
Cyber liability coverage covers fees and lawsuits resulting from the breach of personal data in the event your firm is liable.
Hired and Non-Owned Auto Liability Insurance
Risk Factor
Property managers must drive to the sites they manage regularly. Accidents can and do happen. If an employee were to get into an auto accident while working, the management firm could be named in a suit by the injured party.
Solution
If any automobiles are owned by the property management firm, a commercial auto insurance policy should be obtained. In addition, hired and non-owned auto liability should be maintained in any case to provide coverage in the event an employee gets into an accident while using their own car.
Real world examples of risks associated with office buildings.
Because you own a building where multiple office spaces are rented out to different businesses, there are a variety of risks that can come into play. For example, if a fire caused by one of your tenants caused damage to your office building, your insurance would help cover the costs of repairs or replacement. And if that damage caused you to lose income if that office space was unusable during repairs, your coverage can recover lost income. Also, if someone was injured during the evacuation of the building, you could be held responsible for their injuries. Your general liability insurance would offer coverage for potential lawsuits.
Additional coverage options to consider for your office building.
Not all office buildings are the same. The coverage you need will depend on everything from the location, type of building, and other liability exposures. That's why it's important to include additional coverage options to offer the right level of protection. Extras include coverage for signage, water and sewer backup, equipment breakdown, and crime insurance. The need for these can vary, but knowing what the most common types of coverages office buildings have can guide you in the right direction. The goal is to have an office building insurance policy designed for your specific needs.
The business side of owning an office building.
Whether you own just one building or multiple, you are still operating a business. And as with any type of business, you'll need insurance to match. A business owners insurance policy (BOP) offers the basics by combining property and liability coverage. A commercial umbrella insurance policy adds an extra layer of protection should you surpass your payout limits. And with all of the businesses in your office building, cyber liability insurance is a must when it comes to protecting your business from the impact of a data breach.
Make sure your office building has the insurance coverage needed, contact us today to discuss your options.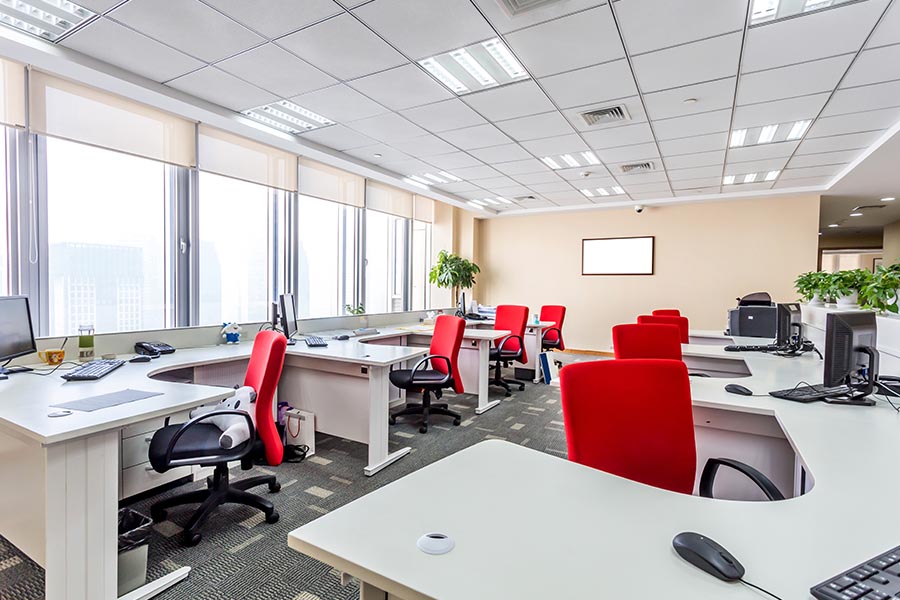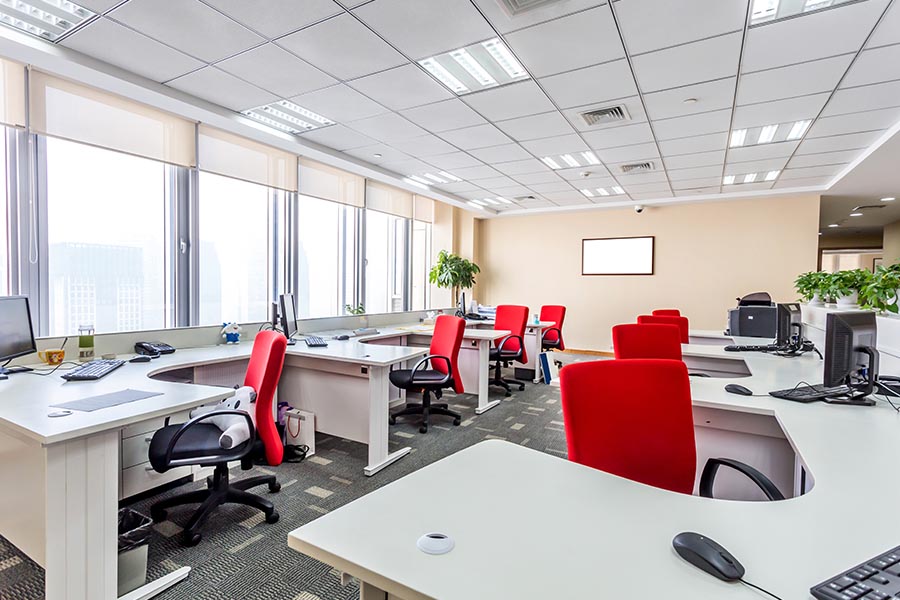 Get Started Today
As an independent agency, we are here to help you find the right Office Building Insurance coverage.
Get a Quote
  Office Building Insurance Quote Request
As an independent agency, we are here to help you find the right coverage.
Get a Quote
It only takes a minute to get started.
Fill out the form, we'll be in touch.

Review options with an agent.

Get the coverage you need.
Would you rather discuss this in-person? Get in touch with an agent today!